Contact Us
Questions? Feel free to Email or Skype us (9-5pm Japan time) if you need.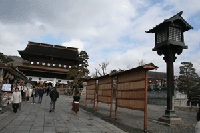 japaninternship.net
477 Punt Rd South Yarra VIC 3141 AUSTRALIA
24/7 Japan Support Line: (+81)80-2445-0138
Thank you for your interest in Japan Internships. We look forward to hearing from you soon.
About Us


Hi everyone!
My name's Adam Claydon-Platt, Founder of japaninternship.net.
We've been helping Working Holiday Makers from around the world secure short-term seasonal positions in Hotels and Resorts around Japan since 2005.
Our passion for Japan and its people has resulted in our current Internship programs. We're proud to provide you with the unique opportunity to practice and utilise classroom theory (in particular, "keigo", or honorific speech) in an exciting real world situation.
Our Internship programs were created for the promotion of mutual understanding and friendship between Japan and other countries, and to encourage students of various degrees (including, but not limited to: Japanese studies, tourism, hospitality, management, and business) to improve their knowledge and skills.
Mission Statement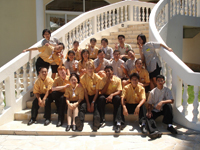 We strive to provide internships in Japan for students around the world to increase their knowledge of Japanese hospitality, while at the same time achieving individual growth, leadership skills, and professional knowledge. We endeavour to uphold the principals and philosophy embodied by the working holiday visa program; seeking to create greater international understanding.