Our Paid Hotel/Resort Internships
We offer paid Internships in Hotels/Resorts all around Japan.
NOTE: All applicants for our Paid Hotel / Resort Internships must be eligible for a Japanese Working Holiday Visa (click to see if you're eligible)
Not eligible for a Working Holiday Visa? You may be eligible for our Cultural Programs!
Our Hotel / Resort internships are a unique opportunity to gain insight into the Japanese Tourism / Hospitality industry, allowing you to learn about management within the Hotel / Tourism industry, and how the honorific mode of Japanese is used in an everyday situation.
Our Programs are perfect for, but not limited to, students of degrees including:
Types of Programs
Programs run from 8 – 14 weeks, and can be tailored to suit your availability. There are two internship programs available:
1. Standard Program
An Internship program for Intermediate / Advanced level Japanese speakers
2. Intensive Program
A combined Japanese Language Course + Internship for Beginner-level speakers. Intensive program interns complete our Japanese Language Course before departure to ensure they have the minimum Japanese level necessary to function in Japan.
Types of Hotels
We specialise in helping interns find positions in Resort Hotels, located in rural areas of Japan (Hokkaido, Niigata, Nagano, Okinawa).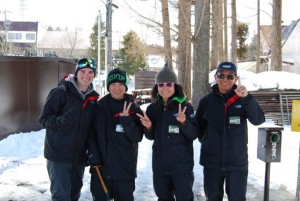 Winter Hotels are seasonal, operating from Dec – Apr.
Summer Hotels operate all year round, with most positions available from May – Nov. Positions are short-term (usually up to 3 months).
Types of Positions
Various positions are available in the Hotels, including:
As some positions in Hotels are more linguistically demanding than others, you will be matched to positions based on your Japanese ability. In all positions, you will be exposed to the Japanese Honorifics in use every day, which is a great opportunity to practice your "keigo", that you would not find possible in your home country.
Salary & Conditions
Hourly wages are according to minimum wage in Japan (693-750yen depending on region).
Therefore, as Japanese companies pay on a monthly basis, interns will receive a monthly salary of approx. 120~130,000 yen before tax per month**. (Currency Convertor)
Tax: 20% for foreigners on Working Holiday Visas (more).
Resort Hotels offer Meals & Dormitory Accommodation for interns at reduced rates.
Meals: Ski: approx. 15,000yen per month; Beach: approx. 5,000yen per month.
Accommodation: Ski: approx. 15,000yen per month; Beach: approx. 30,000yen per month.
Season Ski-lift Pass: FREE for interns at Ski Resorts.
Most Internships have a 40-48hr/week schedule (about 170-190 hours per month, 6-7 days off per month)**. An average day is 8am – 5pm (with 1-hour unpaid lunch break), however some positions may start earlier of finish later. Overtime work (10pm – 5am) is paid at 125% of hourly wages (and is expected during busy periods).
** Please note that the above work hours / monthly salary figures are only estimates, and can fluctuate greatly depending on how busy the Hotel is. No Hotel/Resort can guarantee minimum work hours, due to seasonal weather conditions etc. (eg. if there's no snow, that probably means less customers, which of course means not as much work time for everyone). Thank you for your understanding.
All Interns are covered by Japanese "Rousai" Work Insurance on the job.
Dormitory Accommodation
Most Hotels provide Accommodation in or near the hotel where you will be undertaking the Internship program (see our FAQ section for rough costs).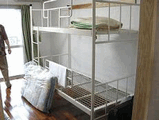 Generally, employer-provided dormitory accomodation is either in walking distance, or is a short bus or train trip away.
The accommodation provided is similar to a university dormitory. Kitchen and bathing facilities will be shared.
Interns will be able to become friends with the Japanese people in their dormitory, and get to know Japan through contact with Japanese people.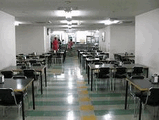 Note about Bathing: In Japan, single-sex communal baths are part of the culture. Bathing facilities in Hotels are communal. There will be a single room, with a line of showers situated next to each other (where you first wash your body), and a single bathtub which fits about 4-6 people (which everyone gets into after their body is clean). You will be required to bathe naked with your roommates etc. – again, there is nothing strange about this – it has been part of their culture for thousands of years. If this will be a problem, please consider whether Japan Internships are for you.
Academic Requirements
For the duration of their Internship, student are required to keep a fortnightly journal in Japanese, and write a reflective essay about what they learn from the experience. Upon successful completion of the Internship, students will receive a Certificate to acknowledge their participation.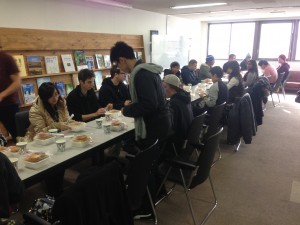 Course Credit
As international work experience and internships are not a common requirement in courses at many Universities, most opportunities do not carry credit but do provide a valuable experience by undertaking formal training in an international context. If you wish to discuss getting credit for your participation in Japan Internships, you will need to seek permission from your course co-ordinator, or the relevant Internship Placement Officer at your campus. Please feel free to Contact us anytime for further information.